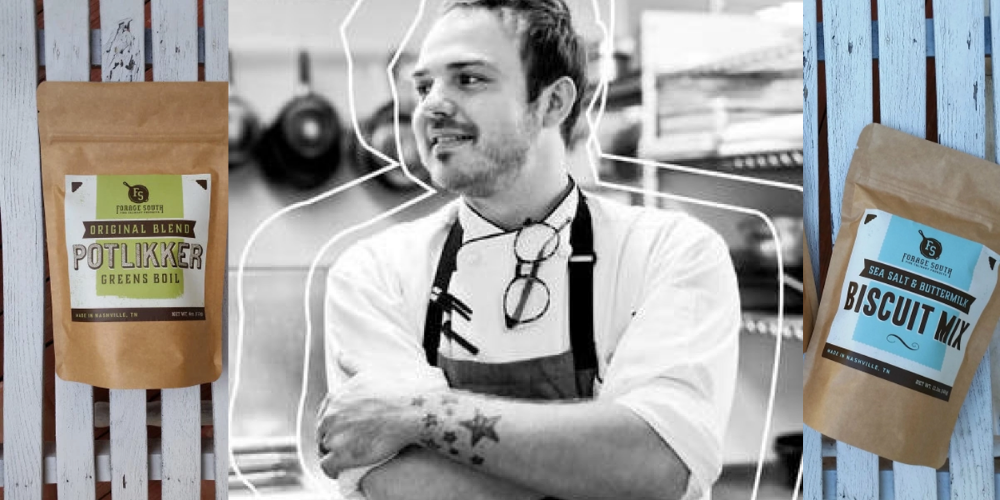 Forage South
Forage South was founded in 2012 by Chef Brandon Frohne.  Chef Frohne uses influences from Europe and his Southern roots to create a contemporary approach to American cuisine and is a 5th generation chef born into a family of restaurateurs. 
His culinary resume includes more than ten years of experience at award winning restaurants.  Among other accolades, most recently, he was awarded with the Chef of the Year by the Tennessee Hospitality and Tourism Association in August 2015.
After hosting pop-up dinner clubs in Nashville, Frohne and his wife, Leslie, were inspired to create a line of in-home products that would allow family and friends everywhere to enjoy meals together using good, simple, southern foods.  Starting with Forage South Bluebird Biscuit Mixes and Potlikker Greens, the company is looking forward to the ways they will continue to enhances family meals everywhere.