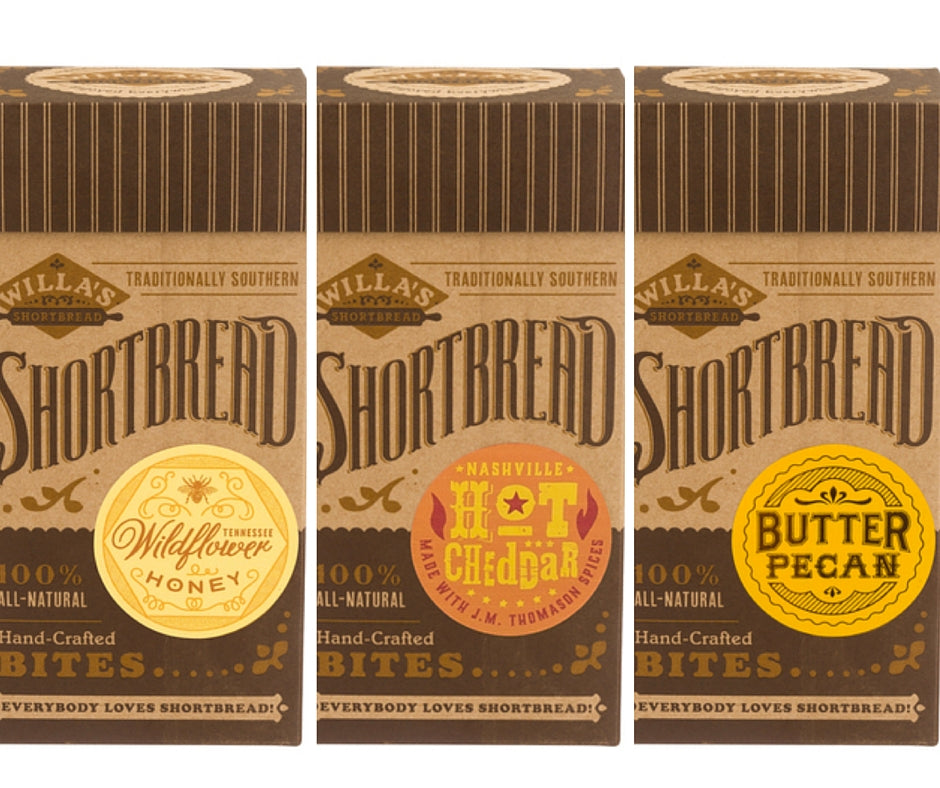 Willa's Shortbread
For more than 30 years, Willa's Shortbread has graced the South with the most delicious shortbread cookies using traditional family recipes and high quality ingredients. 
A two-generation family business, Eric Rion now runs the business using his mother-in-law's famous shortbread cookie recipes. 
All of their products are made by hand in small batches in Nashville, Tennessee to insure freshness and quality. They use only the finest, all natural ingredients and never add preservatives or artificial flavorings in any of their recipes.
The shortbread cookies come in boxes or tins of flavors like Tennessee Honey, Butter Pecan, Praline, Chocolate Chip, Key Lime Almond, and more.