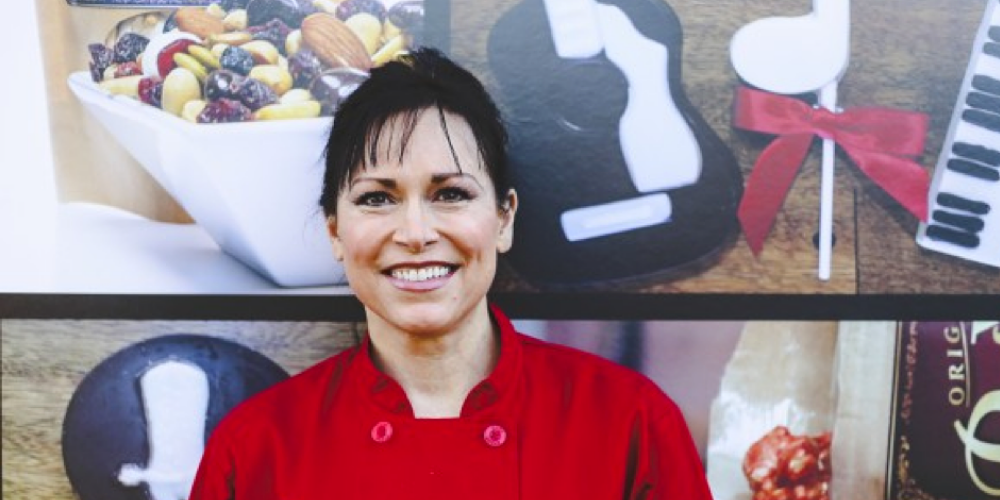 Nashville Chocolate & Nut Co.
Tracy Page has been creating Music City inspired chocolates, popcorn, and gourmet nut mixes since 2007.  She started Nashville Chocolate & Nut Company after ten years in the music business.  She began the company with an inspiration to combine her love for Nashville, music, and gourmet sweets in one business and she hasn't looked back since. 
Tracy's creativity shines in her business.  When creating her Music City Munchie Mix, she looked to the "nutty Music business" and decided it should have plenty of nuts, and animal crackers for the "real characters" in the business.
Nashville Chocolate & Nut Company carries other favorites such as Guitar Cookies with Chocolate Whiskey Chips, Golden Caramel Corn, Hot Chicken Crackers, and more.