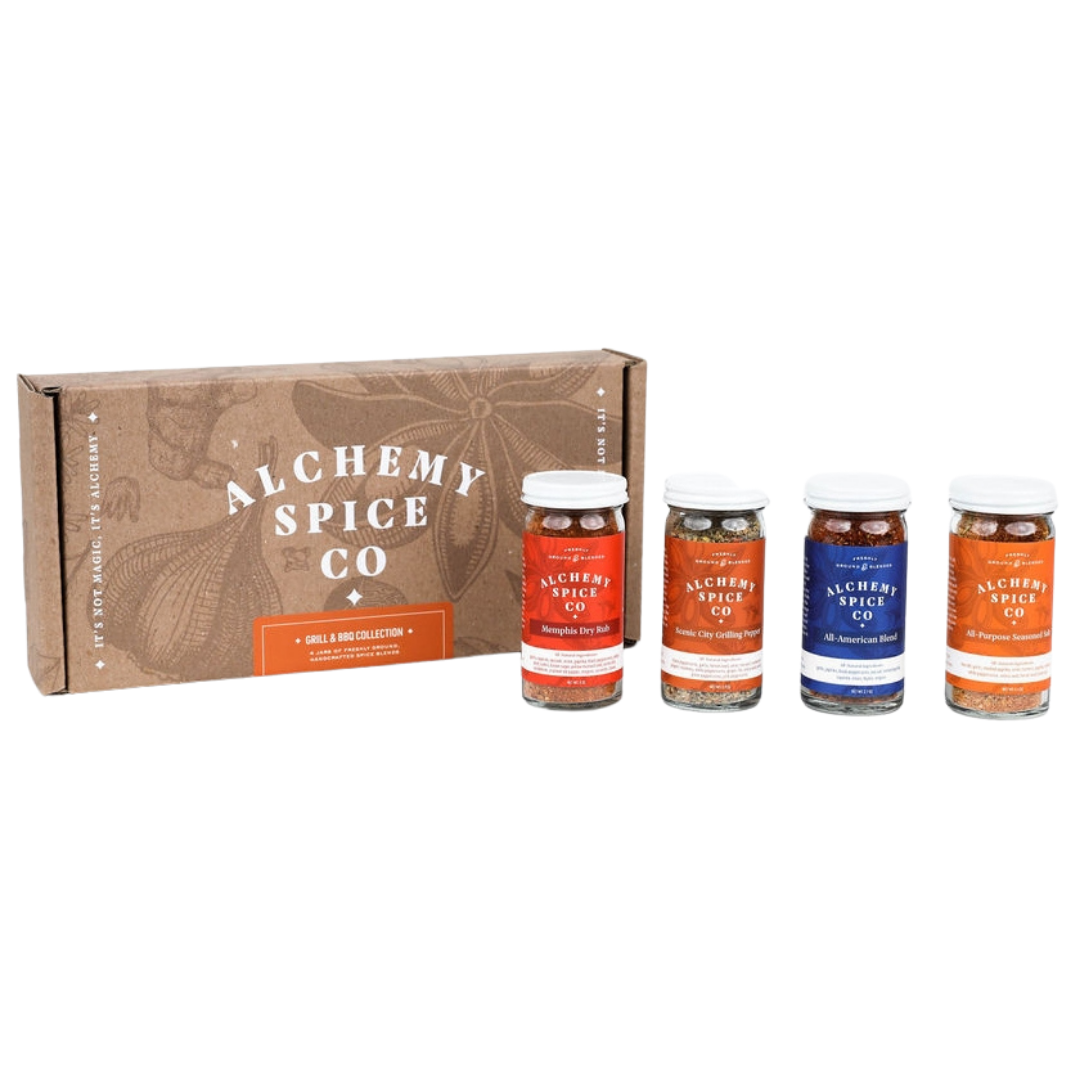 Grill Spice Gift Set
Big, bold seasonings for all the pit-masters and grill keepers of the world. Alchemy Spice Co. in Chattanooga, Tennessee has put together some serious flavors to spice up everything from smoked chicken and ribs to seared steaks and burgers. Blends Included- Memphis Dry Rub, Scenic City Grilling Pepper, All-American Blend, All-Purpose Seasoned Salt.  
Each gift set comes hand wrapped and includes a complimentary handwritten note.