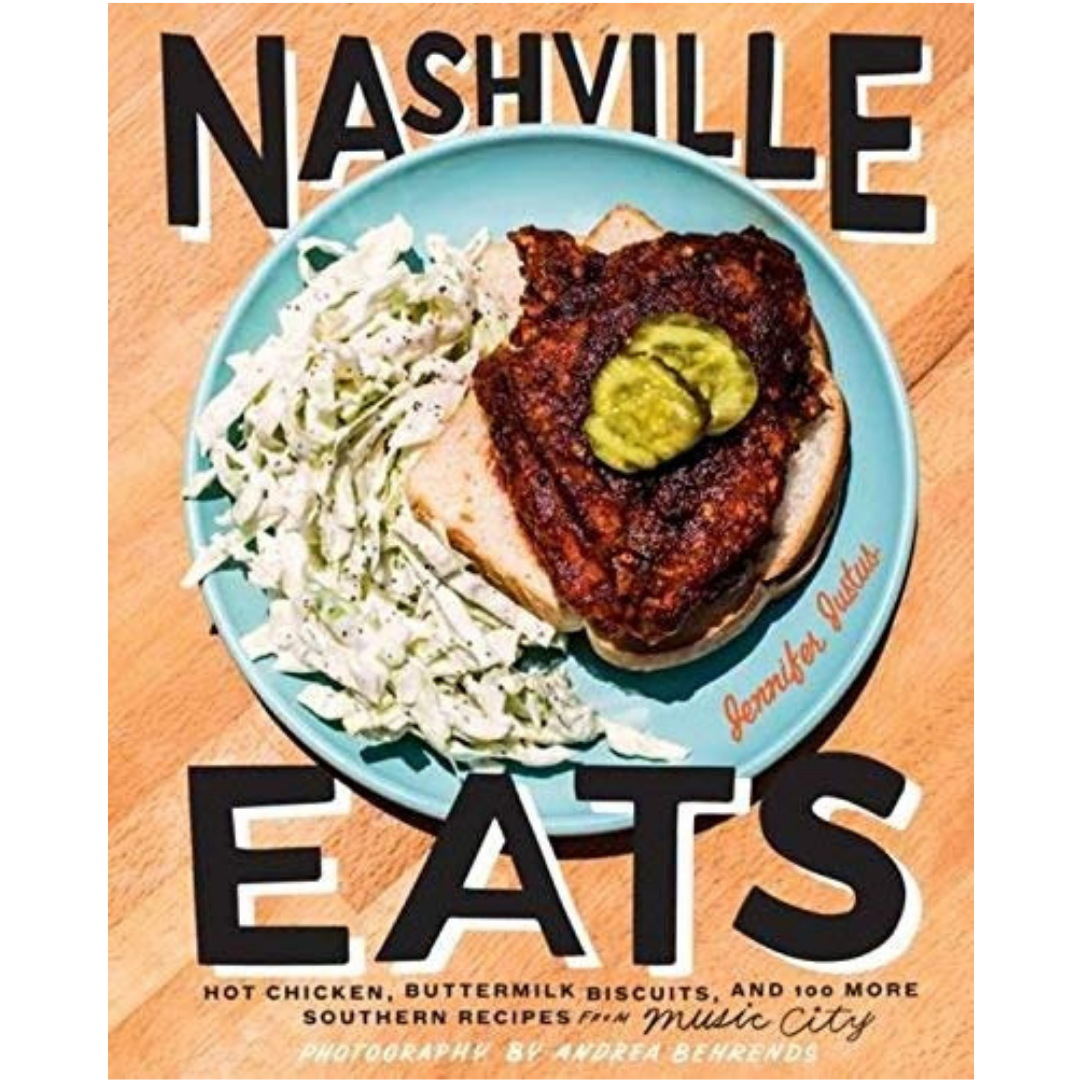 Nashville Eats Cookbook
More than 100 mouthwatering recipes reveal why food lovers are headed South for Nashville's hot chicken, buttermilk biscuits, pulled pork sandwiches, cornmeal-crusted catfish, chowchow, fried green tomatoes, and chess pie. Author Jennifer Justus whips up the classics—such as pimento cheese and fried chicken—but also includes dishes with a twist on traditional Southern fare—such as Curried Black Chickpeas or Catfish Tacos. And alongside the recipes, Jennifer shares her stories of Nashville—the people, music, history, and food that make it so special.
Each book is gift wrapped by hand for a beautiful gift presentation.  Include a complimentary handwritten note at checkout.