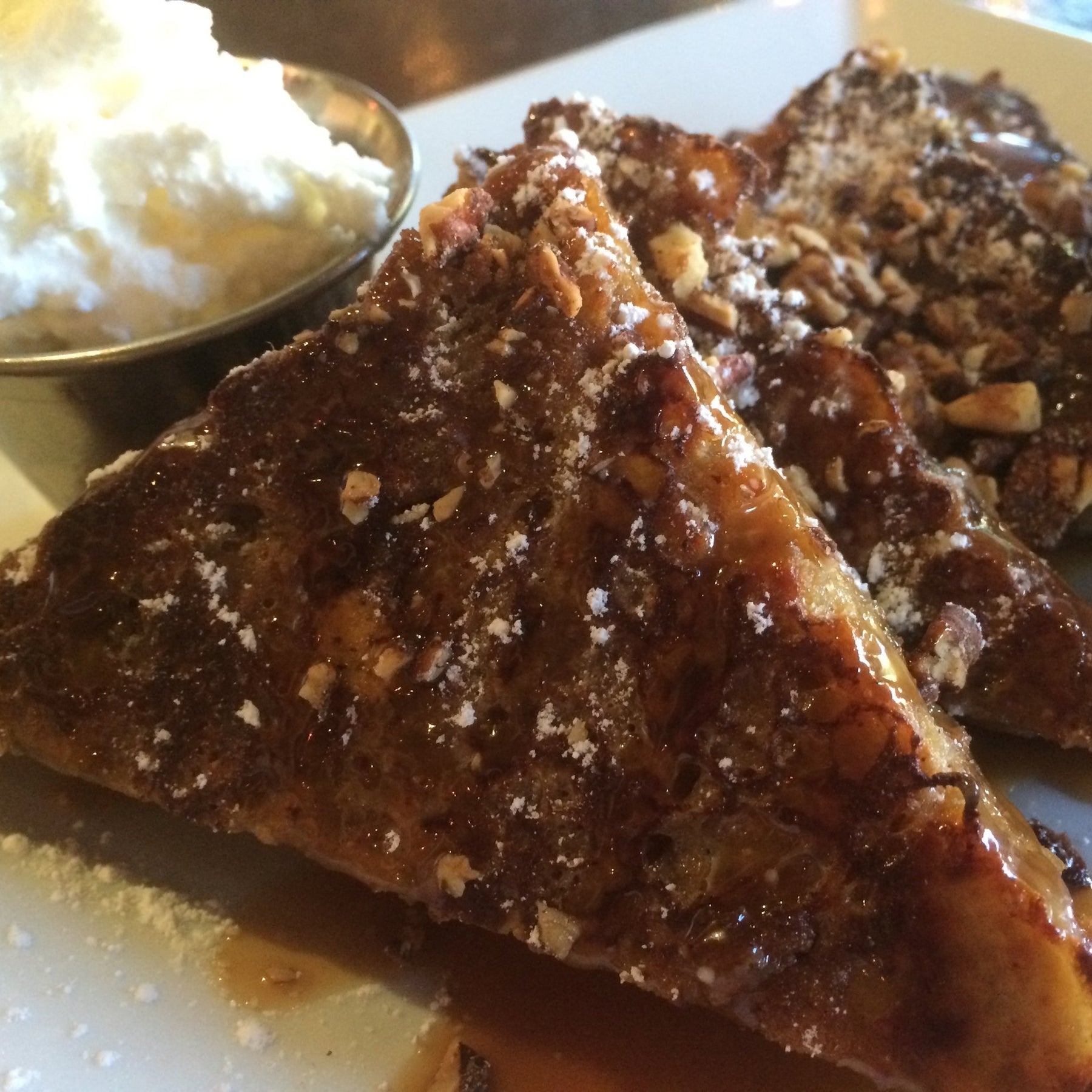 5 Must-Try Fall Inspired Foods In Nashville
It's finally starting to feel like Fall in Nashville.  That means it's the perfect weather for football games and backyard bonfires.  It means color changing leaves and festivals in the park.  But most of all, it means we get to experience the warm, comforting flavors of Fall.  Pumpkin spice, apple bourbon, salted caramel, coffee.....oh, my! Here are a few or our favorite Fall foods you'll find around Nashville to commemorate the season's best local flavors.
1. Sweet Potato French Toast
Nashville's original coffee shop, Fido, isn't just good with coffee.  They know how to cook too!  The Sweet Potato French Toast is drizzled with 100% Vermont maple syrup, lightly sprinkled with powdered sugar and pecans, and served with whipped cream.  It's a staple on their menu, but it just happens to be some of the best flavors of Fall on a plate.  Ordered with a cappuccino on a cool Saturday morning, this breakfast will sweep you off your feet.
2. Apple Pie Oatmeal
Who says you can't have dessert for breakfast?  Barista Parlor's Fall menu offers warm Apple Pie oatmeal for crisp mornings that tastes just like is sounds. 
3. S'mores
We'll admit that there's nothing like making your own s'mores over an open fire pit, surrounded by the laughter of good friends.  But, if you don't have the luxury of the real thing, a close second is the S'mores from Tavern in Midtown.  Toast marshmallows over a small flame, dip in chocolate, and consume immediately. 
4. Pumpkin Pie 
Pumpkin Pie is the true essence of Fall and Dozen Bakery makes one of the best in town.  Stop by for a single slice or take a whole pie on the go to Thanksgiving dinner.  If a classic Pumpkin pie isn't your thing, try the buttermilk/pear, butterscotch pecan, or chocolate cream.  
5. Harvest Goodies
Last, but certainly not least, we have to brag about our own Fall Harvest gift basket that brings all of our favorite Fall flavors together in one basket overflowing with local goodness.  This gift basket is everything you love from Nashville in the flavors of Fall.  You'll find Pumpkin Spice shortbread cookies from Willa's Shortbread, Caramel Corn, Bourbon Brittle from Olive & Sinclair, locally roasted Bongo Java Coffee, Pumpkin Spice Soberdough bread mix, Apple Bourbon jam from Nashville Jam Co., local honey straws from Williams Honey, a peanut butter GooGoo Cluster, and turtle chocolate from Colt's Chocolates. Order one for yourself, send one to a client, or to family you'll miss seeing at Thanksgiving this year. 
Happy Fall, y'all!
- HNG -