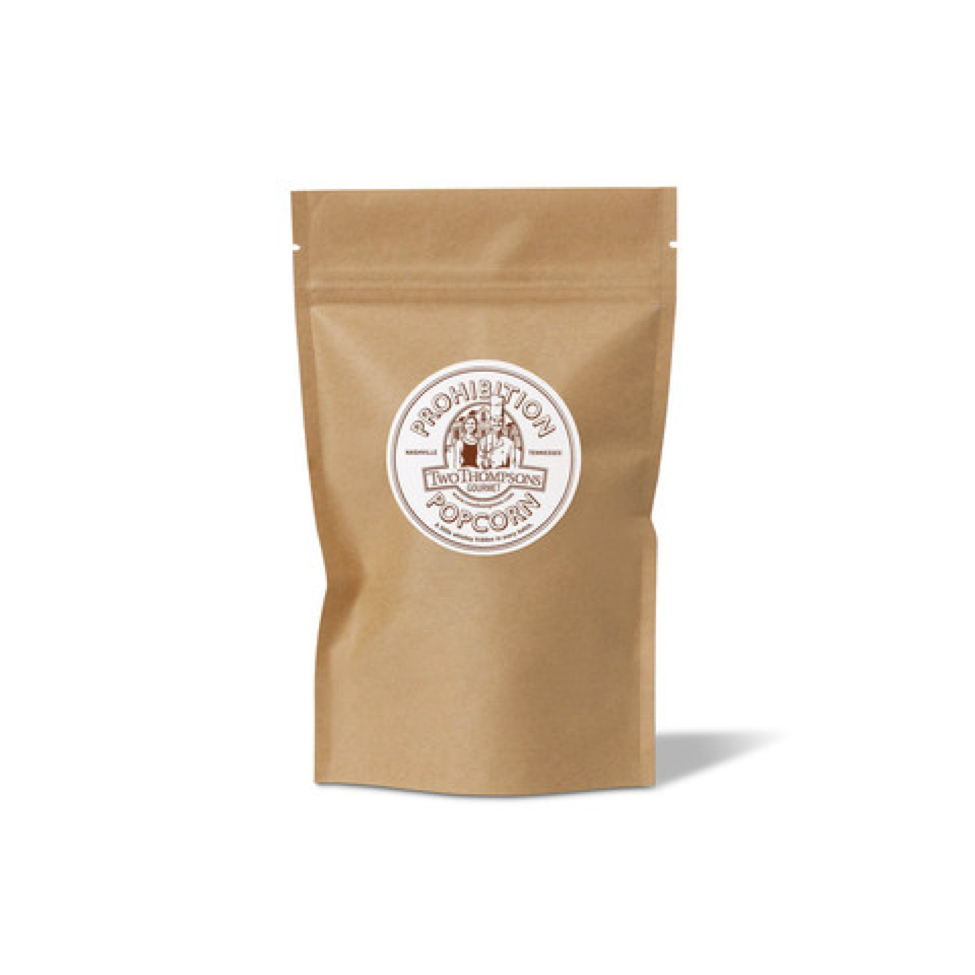 Prohibition Popcorn
Prohibition Popcorn is gluten-free, nut-free and contains a hint of whiskey in every batch. As it turns out, popcorn and whiskey together are pure magic. 
When Melanie Overby and Rodney Thompson of Two Thompsons catering were asked to create a special wedding favor guests could take home, they decided to use a popcorn recipie that Melanie had been working on with her daughter.  
Melanie's daughter loves popcorn and they spent many nights flavoring popcorn on their own to find a fresh, delicious taste. Instead of using caramel that was often sticky and overly sweet, they developed a butter sauce with Tennessee Whiskey.
The popcorn was such a big hit that they soon started selling the popcorn at festivals and to other catering clients.  Soon, Prohibition Popcorn was born as its own company and continues to make a scrumptious and memorable Tennessee gift.